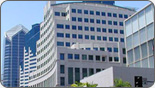 Adamant ltd
Suite 2
Portland House, Glasic road
Gibraltar, Gibraltar
E-mail: support@macdollars.net

MacDollars.net
MacDollars.net gives you the latest tools and support you demand for your hard earned traffic.
99% EXCLUSIVE
Our members love our content because it is over 99% EXCLUSIVE and shot for our sites by some of the best amateur and professional photographers in the world.
50% of all sales and all rebills
We pay our affiliates 50% of all sales and all rebills. The way we have our program setup it is the absolute best way for you to make the most money.
High Converting Sites
Our sites are not the typical 'boiler-plate' paysites that surfers see everywhere else. Try the program for a few days and we promise you will be pleasently surprised.